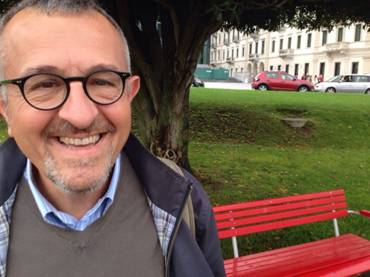 Hi and Welcome on my website

I am a Chemist and I work in the pharmaceutical industry since 1982 where I had experience of Analytical R&D, Quality Control and Quality Assurance. In the last six - seven years, I have developed a deep, personal interest in Statistical data analysis. After a start using Minitab and the univariate approach, I later discovered R/RStudio and Multivariate Analysis. Both these last findings, that impressed and fascinated me, are one of the main reasons for creating this website. I hope, in fact, it would allow me to get in touch with Scientists involved in the field of Multivariate Analysis and Clustering to learn from and to cooperate with. Therefore, please, get in touch to talk about statistical methods in the pharmaceutical / chemical industries and, in particular, Multivariate Analysis and Data Clustering.
The content of this website and the opinions therein have nothing to do with my current position or with my previous or current employers.
UNIVERSITY EDUCATION
1986 Master in Analytical and Chemical Methods of Fine Organic Chemistry
Polytechnic University of Milan, Italy
1981 Graduated in Chemistry
University of Milan, Italy
Training courses
• Statistical Process Control for the FDA regulated Industry, Pragmata, Teramo, May, 3rd - 4th 2016
• Statistics for Data Science with R, Quantide, Legnano, October, 19th - 20th 2018
• Data Mining with R, Quantide, Legnano, February, 15th - 16th 2018
• Intermediate R Course, DataCamp, February, 27th 2018
• Data Visualization and Dashboard with R, Quantide, Legnano, June, 25th - 26th 2018
Affiliations
• Member of the Italian Statistical Society (since May 2018)
Languages
My mother tongue is Italian. From 1989 to 1992, I have worked and lived in Basel (Switzerland) where I learned German. Beside this, I also speak English and a bit of French.